Bunny Framed Art
These sweet little bunnies are the perfect addition to your Easter decor. Choose your favourite patterned scrapbook paper for your own unique decor piece.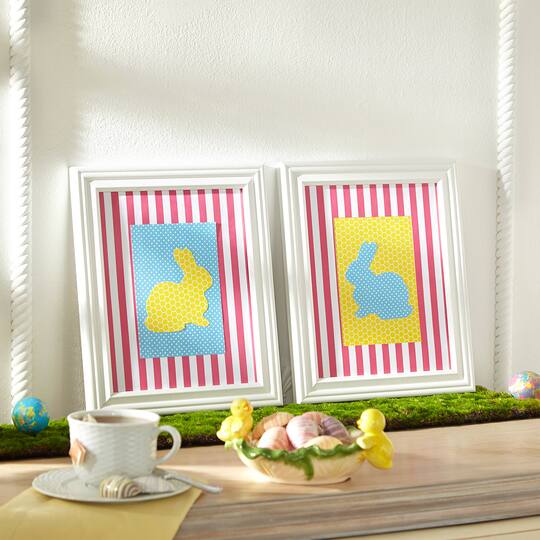 Materials
Instructions
Step 1
Disassemble the frame. Set the glass aside.

Step 2
Cut a piece of scrapbook paper the same size as the frame back.

Step 3
Trace the mat onto a piece of scrapbook paper and cut out. Use double-stick tape to attach to the mat.

Step 4
Print out the bunny pattern and cut out. Trace onto a piece of scrapbook paper. Cut out.
Click here to download your bunny pattern.

Step 5
Use a double-stick tape runner and attach the bunny to the middle of the framed scrapbook paper backing.

Step 6
Place project into the frame and add the glass if desired.